Introduction
Bitfinex is a Hong Kong based crypto trading platform. They provide Margin Trading, private Over The Counter Markets. It is mostly suitable for experienced traders. Their platform suffered from one of the largest crypto hacks of all time. They've tightened their security measures ever since. Another key feature of their platform is "Paper Trading" it lets you test your trading strategies in a simulated market. 
Registration process at Bitfinex
Bitfinex is not a beginner friendly trading exchange. It's most suitable for advanced traders who have enough experience and know how to use complex features. Similarly, signing up at Bitfinex is not an easy process either. They put too much priority in their security measures. Hence setting up Google 2FA and review your security settings after setting up an account is mandatory. 
With that said, we exclusively guide you through the whole process with screenshots and detailed instructions on how to setup your account at Bitfinex. 
Signing up at Bitfinex: Quick Tutorial
Here's how you can set up your account at Bitfinex. 
Step 1: Initiate the process
Go to the site's homepage.

At the top right corner, click on the "Sign up" button.
It leads you to the next page where you type in your email and create your password. 
Step 2: Create username and password
In your current page, you'll have four text fields. 
In Field 1, you need to create and enter your username. Note that the username needs to be unique. Something that will identify you as a unique Bitfinex trader. If your chosen username is already taken, then you'll be requested to change it before finishing the process.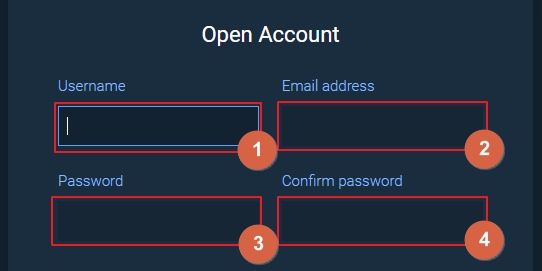 Next, you have to enter your email address in Field 2. Make sure you enter your email correctly. And then we move on to Field 3 and 4 where you need to enter your newly created password. Make sure to use a unique set of letters, numbers and symbols to come up with a complex password. 
Step 3: Additional information
The following portion of the registration is straight forward. First, you need to click on the checkbox. Make sure you comply with what's written on it.  

Additionally, if you were referred by someone to sign up for Bitfinex, then make sure to type in their referral code in the text field. You can skip this portion if you haven't been referred by anyone. 
Step 4: Captcha solving and account submission
The last part of this involves solving captcha from the image and typing the text onto the text field. 

When done, you may click on "Open Account" and proceed further.
Step 5: Email Verification
Once completed, you'll receive a new email in the account that you provided. Go to the email it'll have the following structure.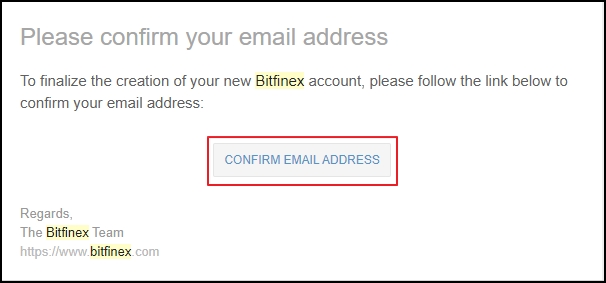 Click on confirm email address. 
Step 6: Logging in
To login, open their login page in your browser. You can find it here: https://www.bitfinex.com/login
Then enter your username and password in their respective fields. 

Then it'll ask you to open your mail again and approve the login request. This is done for extra security measures. 
Step 7: Approve login request 
Like step 5, you'll need to open your mail again and click on the login confirmation link sent by Bitfinex. To proceed with the next step. 
Step 8: Setup two-factor authentication
Next you'll be greeted with the following security screen.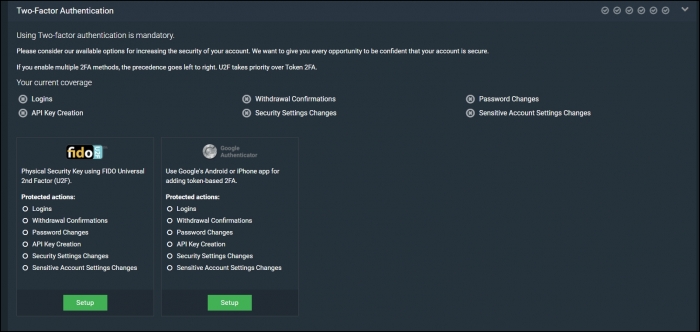 In our case, we'll click on the "Setup" button of Google Authenticator. It will then ask you to Download Google Authenticator on your Android or iOS device and scan a QR code.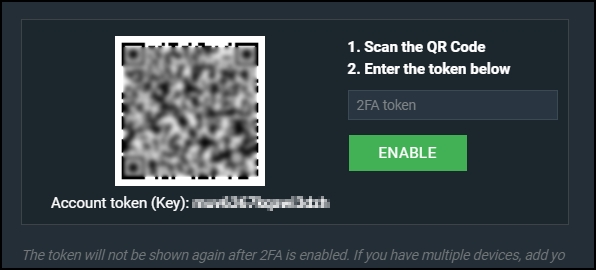 You will need to Open the app on your smartphone and click on the floating "+" button at bottom right corner. It will immediately open a scanner that you can point towards the QR code (Make sure you are logged in with the same email address on your phone).
It will generate a 6 digit token on your phone and display it. You'll need to enter the token in the filed here and click "Enable" 
Step 9: Final step 
You will receive another email asking you to approve the two-factor authentication system. You need to click on the link. And done. 
Now you can take advantage of depositing and withdrawing funds from Bitfinex. 
How to deposit funds at Bitfinex?
Bitfunex supports many cryptocurrencies as well as major fiat currencies for deposit. However, you'll need to fully verify yourself if you want to deposit in fiat. 
What fiat currencies are supported by Bitfinex? 
The list includes USD, EUR, GBP, JPY, CNH and every major cryptocurrency. 
What fees do you need to pay for depositing on Bitfinex? 
Bitfinex doesn't charge any deposit fees. For both stablecoins and cryptocurrencies. However any fiat currency transferred through bank wire has 0.1% deposit fees. 
Is there a minimum deposit requirement at Bitfinex? 
For cryptocurrencies, they don't have a minimum amount. But for all bank wire transfers you need to send 60 USD/Euro or more. 
For a complete overview on Bitfinex fee structure: visit this site.
Depositing funds at Bitfinex: Quick Tutorial
In this tutorial we provide you with through only details of how to deposit cryptocurrencies.
Step 1: Initiate Deposit Process
Go to the site's main page and hover over the "Wallet" button shown in the screenshot below. In the dropdown menu, pick "Deposit".
Step 2: Choose your currency for deposit 
Do not get perplexed by the UI. You can choose your currency of choice from the section below. In this example we'll choose Bitcoin from the list.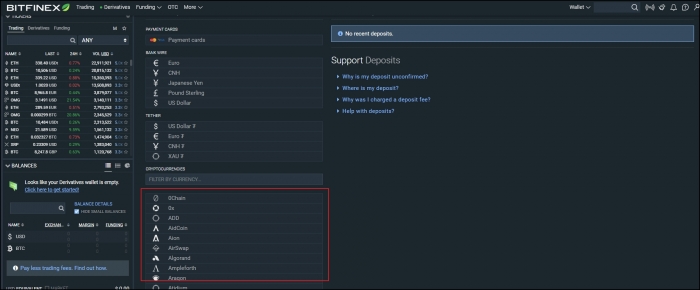 You need to click on the item that you select. 
Step 3: Generate deposit address
In the next screen, you'll see three different wallets where you can deposit your money. In our case, we will choose "Exchange" as that is what we are interested in. Advanced traders might choose other options according to their needs. 

Once you click on the "Click to generate address" button. It will create a new address where you can send your bitcoins. 
Note: They require minimum 3 confirmations in order to credit your account. 
How to withdraw funds from Bitfinex? 
Bitfinex makes withdrawals possible for both fiat and cryptocurrencies. Each of them take different time to process and pay different fees.
What are the withdrawal fees at Bitfinex?
Withdrawals at Bitfinex are not free, unlike deposits. For fiat currencies, the withdrawal fee is 0.1% of the total amount you are withdrawing, with a minimum $60.
For cryptocurrencies, the fee varies. Withdrawal fees for Bitcoin is 0.0004 BTC, 0.002 DSH for Dash etc. You can find an exhaustive list of currencies and their withdrawing fees in the following page: https://www.bitfinex.com/fees/
Who can withdraw in fiat currencies?
Only fully verified users can have benefits of this feature.
How much time does it take to withdraw fiat currencies? 
For standard fiat withdrawals it takes approximately 5-15 days to process while Express withdrawals are processed within 24 hours (1 business day). 
Note: Express withdrawals have 1.00% trading fees. 
Withdrawal at Bitfinex: Quick Tutorial 
Here's your quick tutorial on how to withdraw money from Bitfinex. 
Step 1: Initiate the withdrawal process
Go to the site's main page and hover over the "Wallet" button shown in the screenshot below. In the dropdown menu, pick "Deposit".

Step 2: Choose your currency for withdrawal 
Now we need to look for the "Cryptocurrencies" tab and select the coin that we want to withdraw. Alternatively we can just search for them as well.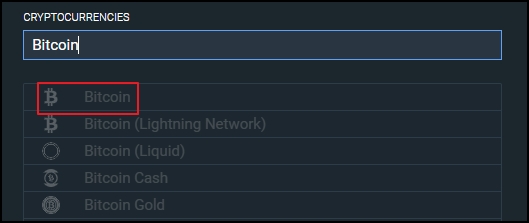 Step 3: Withdrawal details
In your current window, you need to enter the address where you want to receive your bitcoin. 
Enter the withdrawal amount on Field 2. 
Field 3 is a dropdown menu listing the three available wallets (i.e. Exchange, Margin and Funding wallet). You need to select the wallet where you want to withdraw the amount from. 
Step 4: Confirm your withdrawal
In the next step, you need to check the boxes properly and click on "Request Withdrawal".

Then approve the request and your money will be withdrawn successfully. 
Bitfinex Fees
Bitfinex uses a standard Taker-Maker fee model for their platform. Where if you are creating a new trading deal, you'll be regarded as the "maker" and if you participate in an existing deal, you are given the title "taker". Depending upon who you are in a trade deal, the fees will differ. But it also depends upon your trading volume in the last 30 days. 
Generally, the maker fee starts at 0.100% while the taker fee is 0.200% at minimum. But if you trade more than 500,000 USD, the maker fee reduces to 0.080% while the taker fee stays the same. 
You can find their official fee structure on this page.
Note: If a user makes a hidden trade. They always need to pay for the "taker" fee. 
Bitfinex Hack
When it comes to online security and cyber-theft, Bitfinex has a haunted past. Back in august of 2016, they had suffered the largest security breach in years. As a result, as much as $1.2 Billion worth of Bitcoins were compromised by hackers. 
When did the Bitfinex Hack take place?
The major hack that shook the whole crypto community happened in August of 2016.  
How much worth of Bitcoin was stolen? 
Hackers took away 119,756 BTC. At the time of hack, it was worth $72 Million but currently the price stands at 1.2 Billion USD.
What was the aftermath?
Although customer losses on an individual basis remain unknown, it is assumed a huge part of the crypto trading community was impacted. Moments after the news broke, Bitcoin prices plunged nearly 20%. Users chose twitter and reddit to report their missing funds.
How many Bitfinex hacks were there?
Bitfinex had two major hacks. In May 2015, Bitfinex suffered another hack which resulted in 1500 stolen Bitcoins. 
Unsupported Regions
The Hong Kong based Exchange platform Bitfinex serves their customers worldwide. However, the following countries have been restricted from using their service. 
Bangladesh

Bolivia

Ecuador

Kyrgyzstan

United States of America
Both Individual and Corporate accounts from the United States is not supported on Bitfinex. It is one of the main disadvantages of Bitfinex. 
Bitfinex vs Competitors
In this section we briefly compare Bitfinex with some of its competitors.
1. Bitfinex vs BitMEX
Bitfinex is a full-featured trading platform. It provides options for spot trading, short selling of cryptos, margin trading etc. While on the other hand, BitMEX only specializes in Margin trading. Both of them follow the maker-taker fee model. But BitMEX is more intuitive and user-friendly. 
2. Bitfinex vs Kucoin
Kucoin is another Hong Kong operated exchange. It offers a much more vibrant collection of cryptocurrencies than Bitfinex. But it doesn't support any fiat currencies or Margin trading. Either of them follows a taker-maker fee model but the fee for both ends is 0.1% for Kucoin which is much lower than Bitfinex. 
3. Bitfinex vs Uphold
Uphold is a United States based exchange. The most vital difference between the two platforms is that Uphold provides a virtual wallet with a MasterCard that you can use to shop online. It is one of the very few exchanges where you can directly trade fiat and crypto pair. Although the trading and withdrawal fees for Uphold are significantly higher. 
Conclusion
Bitfinex is a great Exchange Platform if you are an experienced trader. They provide state of the art service if you only know how to use it. They had some past security breaches, but now they are constantly prioritizing security. Not to mention Bitfinex has one of the highest liquidity for BTC-ETH trading pairs which makes their platform a lucrative option.